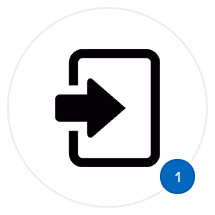 Insert your details to give us a clear picture of what you have.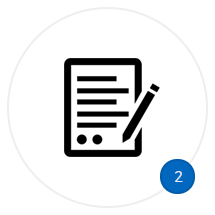 Let us evaluate your details and find out the best deal for you.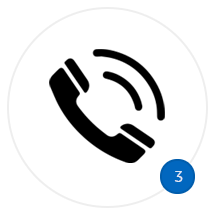 We contact you and give you the best deal on the market!
How do we come up with your price?
So, you've arrived at the most trusted online car selling website. With the prospect of being able to sell a car quickly, more and more people are turning to Sell Your Car to get the most for their vehicle. Before you put your vehicle for sale, we would like to explain you how it actually works!
Give Your Details:
To start the process, fill in all the necessary details, including your name, contact details and make, model & year of the car that you want to sell. Also explain about your car's condition, mileage, service history and any damage. We need these details to elucidate your vehicle's specification before valuing your car so that we can give you the precise valuation for your vehicle.
Free Online Valuation:
Once you have entered all the required details, one of our automotive specialists will conduct the evaluation manually and suggest the right market price for your car. We go a step ahead and give you a detailed valuation report that reveals out the true valuation of the car based upon its condition.
Documents Verification:
Provided you are satisfied with the quote, you will be insisted to send a copy of your car's registration documents, log book, MOT certificates and other relevant paperwork. One of our staff members will verify all the documents and provide you a final offer for your car.
Fast Payment:
If you accept our offer, we will look for the potential buyer who can give the best price for your car. Our representative will contact you shortly after your acceptance and will take you through the process.
We are extremely proud of our fast and hassle-free services that enable our customers to sell their car for the best price quickly and easily. If you are not still clear about our process, call us at 0419 049 277 and let our representatives explain you the process crisply!