SELL YOUR SUZUKI IN MELBOURNE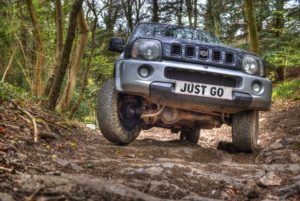 If you are a hoarder, you may end up holding on to something that could otherwise fetch you good money if you sold it. Owning a car has its benefits but there comes a time you must sell it either to upgrade to a new model or for quick cash. When the time comes to sell your Suzuki, we at Sell Your Car Melbourne will ensure you get instant cash.
Does your car get value for its worth?
It would be painstaking to sell your car for only a fraction of what it's worth. However, we are empathetic to your plight and to ensure you get value for your car when we carry out a Suzuki car valuation. What's more, our assessments are free and no matter your location in Australia, we shall come to you and give you a precise quote on your vehicle. You are welcome to visit our website to fill in the details of your car in our enquiry form after which we shall inform you of your vehicle's current market value.
What models and makes we sell?
We deal in different makes and models so whether you own a Suzuki Equator for your construction company, the intimate Suzuki X-90, all-weather Suzuki Escudo, Suzuki Swift or the Grand Vitara; you will get the right price whatever the make. You no longer have to ask yourself "Who will sell my car?" because we have you covered.
Why Choose us?
Melbourne is a large city and getting used Suzuki buyers can be overwhelming if you have no idea where to look. However, worry no more because we are here to help. Our process is fast and straightforward. Once you fill out the online enquiry form, qualified staff will contact you for an inspection as well as do a free valuation. Sell Your Car offers the best prices as per the current market trend, and when we agree on the price, you will get cash within 24 hours. Call 04 9587 4127 NOW.