SELL YOUR MAZADA IN MELBOURNE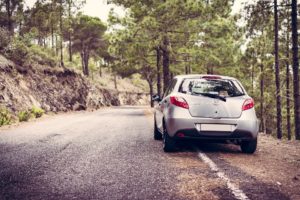 Are you interested in acquiring a new car and want to sell your Mazda? Well, it is required of the Mazda Car buyers to be aware of the history of the vehicle. Mazda car company was founded in 1920 by Jujiro Matsuda. The company's name was renamed from Toyo Cork Kogyo Co to Mazda Motor Corporation in 1984. It carries out its business in regions such as North and South America, the Middle East and Africa, Asia and Europe.
During the 1950's, it shifted its focus from the manufacture of machine tools to vehicles. In the beginning, they would produce weapons which were used during the Second World War. The first make, Mazda R360 came to be because of the efforts of manager's son Tsuneji who had aims of the provision of quality engineering. In 1970, the introduction of R100, the first rotary-powered vehicle made its entry to the American market. They tried their best to meet the demand of the market and coming up with various other inventions.
Since there was a need to meet the market demands, they combined efforts with one of the top companies, Ford. In 1979, Ford had about 25% of the shares, and new opportunities were seen emerging with their partnership. During the 1980s they sold models such as the Mazda RX-7 and 626, and the sales were over 20 million. The revelation of Mazda MX-5 Miata made the company famous, and in 2000 it was promoted as a two-seat convertible. The model was lightweight, and the price was pocket-friendly.
Later, Mazda still became famous as its model, Mazda 787 B, rotary-powered emerged the first in the Le Mans competition. Over the years, Mazda majored in the manufacture of small cars. It put so much effort to be at the top to retain the honest and dedicated staff they had employed. Models such as the Familia/323 and Capella/626 helped it make profitable sales. During the 2000s they faced a financial crisis, but they still came up with new models such as Atenza, RX-8. RX-8 and other models such as Mazda2,3 and 6 won about 130 awards worldwide.
Selling Mazda cars
If you are interested in selling the used Mazda car, it is vital to know how your model and other models of different companies cost considering it is second hand. At Sell Your Car in Melbourne, the cash for used Mazda will depend on the features of the vehicle. Call 0419 049 277 today to sell you used Mazda at best possible price.