SELL YOUR FORD IN MELBOURNE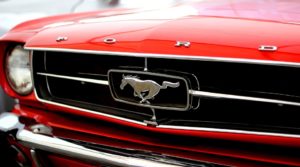 Are you looking to sell your ford at an affordable, competitive price? Sell Your Car Melbourne is the place to look at. Ford as of recent might be rapidly increasing in Australia but are yet to be as common as they are in America and that is why we are here to serve you. We buy either fairly new or used ford cars.
What's more, we are fast in giving you cash for your used ford model. Some of the earlier ford models we deal in include the 2004 ford falcon XR8, 2006 ford falcon XR6 and 2006 Ford territory GHIA just to name but a few. So never really feel that your ford is a bit too old and cannot sell. Below are some quick steps to follow when selling your ford to us.
First, give us the relevant details about your truck. Be honest about giving us details of that 2010 ford focus you are looking to sell. Be clear about the cars details, including mileage and service history. Mentioning about previous damage to the vehicle is crucial too. Feel free to leave your contact.
Secondly, we ford car buyers do a free online evaluation of your ford. Our team of automotive specialist will do a manual car valuation of your ford ranger, ford territory or any model. We will later quote a proper market price for your ford.
Thirdly, we would like to confirm that ford focus belongs to you. Therefore, we perform a background verification of the vehicle and details provided. You will have to provide copies of the ford's logbook and registration documents. After which we make our final offer on the car.
Lastly, to seal the deal once you accept the offer we look for various potential buyers for your ford. Or as a second option, we could give you instant cash for your used Ford vehicle.
We are the most renowned ford buyers in Melbourne. Fame aside we offer the best price for your ford no matter the model, year of make or mileage. Contact us today to sell your ford. See how it works.