SELL YOUR CITROEN IN MELBOURNE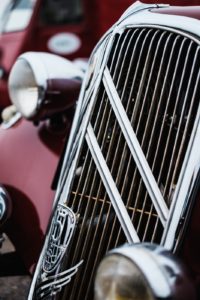 Looking to sell my Citroen at an affordable, competitive price? Sell Your Car Melbourne is the place to look at. When Andre Citroen founded the Citroen automobile company in 1919, he had no idea it would grow to be the global behemoth it has become. The French company is now among the largest auto manufacturers in the world, having a presence in all of the world's major auto markets. The company is known for infusing the latest technology in its offerings, all with a touch of French finesse.
The Award-Winning Car
Citroen cars have amassed countless awards throughout the globe. As an example, the Citroen DS was in 1999 chosen as the 20th Century's third-most influential car. And the brightness in Citroen's future is blinding, with the iconic double arrows on Citroen's logo being an indication of the manufacturer's forecasted sales trajectory in global auto markets.
The Trend-Setting Car
Following in the example of its founder, the company became one with many firsts, an example being that it introduced the pioneering hydropneumatic self-levelling suspension system in 1954. Citroen also made history in 1923 after the Citroen 5CV Type C Torpedo being the first car to be driven around Australia, as a testament of its hardiness against Australia's unforgiving terrain. Introduced in 2003, the Citroen C6 model is one of the company's many success stories. The executive car was the car of choice for prominent individuals including French President Nicolas Sarkozy.
So Where Do I Sell My Citroen?
Finding used Citroen buyers can be a hassle, with many car buyers having despicable offers. So where is the ideal place to sell your Citroen? Sell Your Car is a perfect place to start. Why? For starters, we'll provide you with the best offer on your Citroen in Melbourne. Is there an existing deal which you feel is better than ours? We'll be more than happy to match it. Oh, and for transparency purposes, we'll let you access our free Citroen valuation tool, developed to give you the best value for your Citroen. Call 0419 049 277 today to sell your used Citroen at best possible price.